You've Got Questions?


We've Got Answers.
What Are The Akashic Records?
The Akashic Records are an etheric database that is a part of our Universe. They hold records of all subjects in the Universe including each one of our Souls. The Akashic Records are very ancient knowledge that everyone is permitted to visit and learn from. However, long ago this knowledge was lost. When you access your Soul record you can learn about all your past, present and potential future outcomes and timelines. You have access to past lives, your Soul Blueprint, Karma and anything in between. It is an exceptionally detailed database that can be most compared to the 'Internet.' All information is stored in one location, outside of the boundaries of time and space. This database is not physical because it is located, and interwoven into the 5th Dimension. Since we live in the very physical 3rd Dimension our understanding of the not-so-physical planes are hard to conceptualize. However, with things like iCloud and Google Drive you see how it can be possible. The Akashic Records also contain our karmic contracts and cycles. When we tap into these karmic details we can start to make sense of all we have experienced in our lives so far and what we may experience that is yet to come.
Why The Akashic Records?
The Akashic Records are the most gentle way to release and clear karmic patterns and provide a deep understanding of what cycles and circumstances you are in. Depending on the blocks found in your record, you may experience better sleep, more energy, an influx of abundant karma such as more time, happiness, deeper connections with others, romance, increase in finances, and freedom. Please note that the Akashic Records hold the next steps to success but it is always up to you to follow through. Results are not guaranteed as you are the true healer of yourself. The records can only act as a catalyst in your healing and is a reset of your karmic patterns. The next steps are very specific, and often do lead to significant improvements by those who follow through. It starts like a drop in the ocean with the smallest new actions, and in a few months your life can be transformed if you are willing to put your "Soul-Blueprint" into action.
What Is A Soul Blueprint?
When we are sparked into existence as a Soul, we are unique and have purpose, gifts and talents. This design is considered our "Blueprint." When we activate this Blueprint, life begins to work in our favor - we cannot fail at being ourselves. The Akashic Sessions I provide include a step by step definition of how this Blueprint is activated so that you may begin to manifest abundance and success in all areas. Our Blueprint is unique to each of us, and if we can find a way to implement it daily we trigger the Universe to start working in alignment with us, because we too are now aligned.
Frequently asked questions
What if I have questions about my recorded session?
---
Just because we are not meeting for the session in person, doesnt mean we won't have open lines of communication. You can ask anything via email before, or after you receive your session. If there are some serious confusion (which is quite rare), Kayla is able to make a 15 minute follow up Zoom call to clarify and assist with any issues.
---
Do you take bookings on the weekends?
---
No. I do not take bookings on weekends. This is for me to hold healthy boundaries and align with my manifesting blueprint!
---
What is the "homework" and how does it work?
---
You may receive additional homework that you will want to finish after your session. This is to pull your Akashic Record healing from up in the etheric realm to here in your physical life, so you can really see and feel your results. This is also to help transmute any limiting mental and emotional beliefs. This will also be the first ACTION you take to manifest new results. This homework can be extremely powerful in your healing process.
---
Why should I sign up for a session?
---
This is unique to each of us. I would say the main take away is being able to see your potential in this life and learning the specific "how to's" when it comes to manifesting and execution of this potential. Tapping into your karma will also allow you to understand main themes of your life and navigate it all with more ease.
---
How often should I do an Akashic Reading?
---
That is up to you. I often say when you feel you reach a plateau in resutls. This may be 3 months, 6 months or never. The Akashic Records are very complex so next time you may wish to explore other areas which can be done at any time of your choosing. See my services page for additional session options.
---
Why do you charge for sessions?
---
If you do a session with me, or already know a lot about how energy works you will understand that there needs to be an even and equal exchange of energy. Everything in the physical world seeks balance. Money is another form of usable energy that can be exchanged. Let's say I gave away free sessions - I would be expending a lot of my energy and the recipient not any. Due to the lack of investment, I would be investing more into another persons healing and growth than they are willing to invest in themselves. That would block the success of the session, and deplete my energy resources since nothing has come back to replenish. Now that is just bad karma - and no one wants that!
---
How can I make the most of my session?
---
Come with an open mind and a clear intention on what you personally wish to get from the session. I would also suggest you book in when you are in a clear frame of mind and have ample time. The session can be a lot of infomation and you may want some extra time after the session to process things.
---
Can I buy a gift certificate?
---
Absolutely! This feature is not integrated on my website yet so please message me! We can arrange it all from there!
---
Why didn't I receive a reply when I tried to contact you through the website?
---
It is likely that I did answer, however somtimes my replies go to the junk or spam folder. So please re-check there. This is likely to happen if you have any other email account than Gmail. If there is no response, then please re-submit and be on the look out for a reply in the junk folder. To avoid this next time please add my email address to your contacts list. Contact@AkashaAwakened.com
---
Can I book a video conference session?
---
Not at this time, but I love the enthusiasm! My intention behind sending session recordings is to allow for flexibility in my personal calendar (and yours). I am working on healing, and manifesting a life of ease and grace! Which is exactly what my work aims to do for you and others! I need to be able to walk the talk! Other reasons: 1. Living/working outside = no good wi-fi connection. 2. Life happens! This way I am able to better accomodate myself and others. 3. Flexibility to mitigate stress and burnout. 4. Honouring my feelings and working when I am inspired, not obligated allows for a much better flow of accurate and powerful information. 5. Loving myself enough to hold up healthy boundaries (my karma and healing!)
---
How can you access my energy without personally connecting to me?
---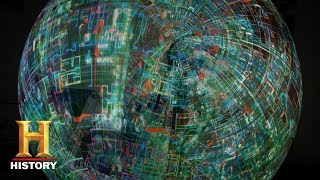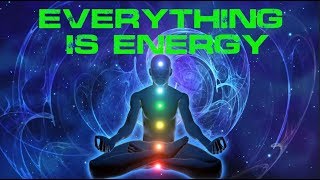 No matter how we meet for sessions I ALWAYS do all the work before we ever meet in person, or for a call. Energy is like a gas, it is expansive and everywhere. There is only an illusion that we are all separate. I access your energy through this protocol (this has been the process since day one): 1. Get your information (birthdate, city of birth and full birth name). 2. Do a meditation to access the Akashic Records. 3. Ask to access your database (permission is granted or denied). 4. Then I ask a series of questions and allow relevant information to come through. 5. Then I clear and close your record. 6. Share with you!
---
How long will it take to recieve my session recording?
---
You should recieve your session recording to your email within 48 hours (two days) from time slot you selected when you booked in the online calendar. I do my best to record your session on the date/time that you have selected when booking. I may at times need the additional time to upload the recording, complete your tailored homework and craft the email. If you are reading this and your session hasnt arrived yet; Please check your spam/junk folder in your email. Or please contact Kayla at Contact@AkashaAwakened.com
---
---
Ready To Dive Into Your Record?
Book Your Session or Report Now!